One of the big pieces of moving to Bolivia, is trying to find a place to stay while I'm there! Short term accommodations are easy, since you can use hotels, AirBNB's, crash at a friend's place.  BUT, long-term is a different story. Questions come up around: can I sign a lease?  Will someone rent to a foreign national?  Do I need renter's insurance?  How do I get connected with internet/electricity/TV?  Things we can easily do here as a citizen of the United States but may be challenging elsewhere.
Having been to La Paz a number of times, I knew the two (2) neighborhoods that I wanted to stay in; either Sopocachi or Calacoto.  Both had their pros and cons… Sopocachi was right in the middle of the city, high-energy, lots of restaurants and places to eat/drink.  While Calacoto was more of a "suburban" area, quieter, and many of our business partners have their offices there.  Decisions, decisions…
Well, it all came together sooner than I expected.  While I booked an AirBNB for the first week I'm here (in Calacoto), I've decided to stay in Sopocachi!  The main reason… the owner of the apartment is the mother-in-law of our Power of Attorney. I'd rather contribute money to someone I know versus someone I don't!    I've shared some pictures below.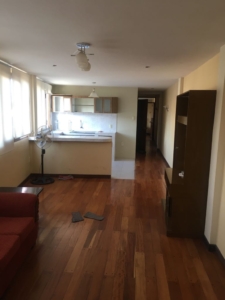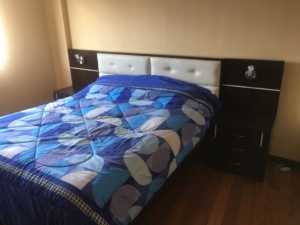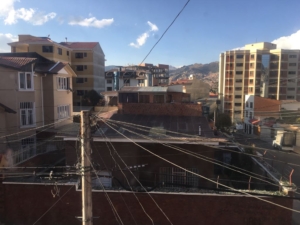 I'm thankful that our Power of Attorney thought of me when having this discussion with his mother-in-law. Keeping it "in the family" will be helpful for me, and there's definitely a comfort level knowing who I'm renting from.  This move has a lot of moving parts, and checking this off my list is a big step.
Now, I just need to get there!
https://www.pidola.org/wp-content/uploads/2018/04/Screen-Shot-2018-04-19-at-10.41.04-AM-152x300.png
0
0
Lou Fabian
https://www.pidola.org/wp-content/uploads/2018/04/Screen-Shot-2018-04-19-at-10.41.04-AM-152x300.png
Lou Fabian
2018-05-22 08:59:07
2018-05-22 08:59:07
In Sopocachi (soon)